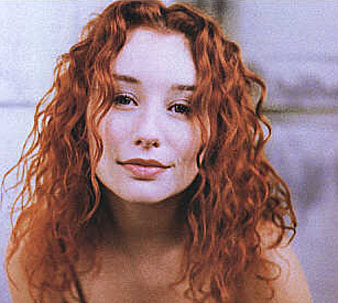 Am I the only one who doesn't think Regina Spektor is the best thing to happen to music in the past 20 years? Isn't she just a brunette version of Tori Amos? Don't get me wrong...I like Regina. And her new album is hands down one of the best of the year. And I like Tori...I don't think I owe more B-Sides of a single artists more than I own from Tori's epic catalogue. Maybe we've all been so deluded by American Idol slice of mediocrity that we've forgotten what true talent sounds like. Or maybe...Tori's lost that edge she had...and we're just ready for a replacement. Which is kinda sad since Tori's still putting out solid stuff...the problem is that it's all starting to sound the same. Or...maybe we all just prefer the Emperor's New Clothes.
Here are the 11 Best Songs By Regina Spektor:
1. Fidelity (Begin To Hope)
2. On The Radio (Begin To Hope)
3. Better (Begin To Hope)
4. Braille (11:11)
5. Us (Soviet Kitsch)
6. Rejazz (11:11)
8. Somedays (Soviet Kitsch)
9. Dusseldorf (Begin To Hope Bonus Version)
10. 2.99 Cent Blues (11:11)
11. Baobabs (Begin To Hope Bonus Version)
Buy the new Regina Spektor album,
FAR
, now!