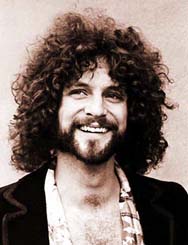 This weekend I watched "Take Me Home Tongiht" and "Gnomeo and Juliet." Both films relied heavily on soundtracks to help keep the audiences entertained. "TMHT" was slathered in 80s hits, strangely Eddie Money's party anthem (for which the movie is named) is not used in the movie. Nothing bothered me more when watching the movie as I was waiting through the entire film for that pivotal moment in the plot when they would play the song...and they never did. What's the point of naming the movie after a song you don't use that song?! It's sad that the song your movie is named after is the best part of the movie...and it's not even played during the movie. "Gnomeo" on the other hand was based on Shakespeare's play mixed with lyrics from Elton John songs. And guess what? They played real Elton John songs in the movie. I didn't feel cheated while watching the movie. I'm not even an Elton John fan and I was far more satisfied with the music in "Gnomeo" over "TMHT" despite growing up on 80s John Hughes movies. You have to try hard to make a bad 80s teen movie.
That said...one of my all time favorite 80s movies was "Vacation." And that movie was catapulted into my memory as a kid...well by the swimming pool scene...and punching the moose in the nose...and the dead grandmother on the roof of the car...AND of course the fantastic theme song by Lindsey Buckingham.
Here are the 11 Best Solo Songs By Lindsey Buckingham:
1.
Go Insane
(Go Insane)
2.
Trouble
(Law & Order)
3.
Doing What I Can
(Out of the Cradle)
4.
Holiday Road
(Vacation Soundtrack)
5.
Wrong
(Out of the Cradle)
6.
Slow Dancing
(Go Insane)
7.
Love Runs Deeper
(Gift of Screws)
8.
Right Place To Fade
(Gift of Screws)
9.
You Do Or You Don't
(Out of the Cradle)
10.
Loving Cup
(Go Insane)
11.
Countdown
(Out of the Cradle)
Buy Lindsey Buckingham's new album,
Seeds We Sow
...now!!