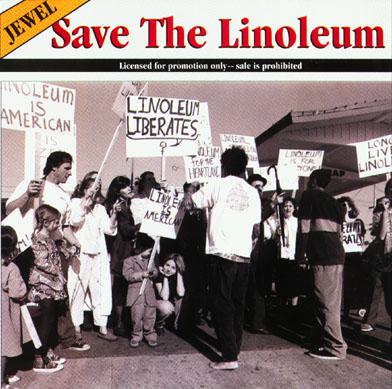 Sunday gave us the 2008 MTV movie awards. An amusing award show only for all the mildly entertaining comic sketches....but abysmal when it comes to actual awards of merit. I can forgive all the silly awards for films like Step Up 2 and Never Back Down...but giving Transformers Best Picture may be the most insulting of all. The movie sucked. Most people who saw the movie thought it sucked. Awarding it with best picture of the year is like awarding Nickelback's Rock Star with Song of the Year...or Nora Roberts with the Pulitzer Prize. Basically, all the movies nominated were popular with the youth vote...actually let me re-iterate, a youth audience went to see the movies...they didn't necessarily like the movies...they just went there because it was the most convenient place to go to get stoned without getting caught.
The big lesson to be learned from this...don't let the general public vote for quality.
Before Jewel sold-out for the mainstream...she had an indie hit EP called Save the Linoleum. It's dated now...but a good example of which direction she could have gone.
THE UNKNOWN: Jewel - Save The Linoleum:
1.
God's Gift To Women
2.
Intro
3.
I'm Sensitive (live)
4. Who Will Save Your Soul?
5.
Race Car Driver
6.
Flower
7. I'm Sensitive
Buy Jewel's new album....
Perfectly Clear
.