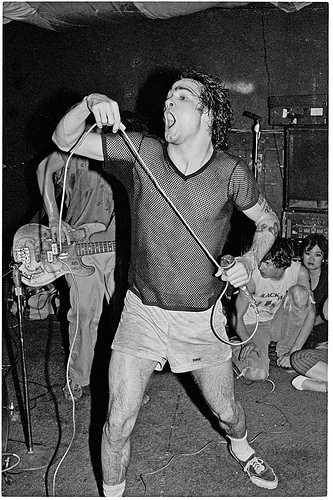 I've come to the conclusion that having a new baby is kinda like being a celebrity. Here's why. The moment you walk into a store with a new baby...everybody takes notice. Now not everybody looks directly at you...some people just check you out from the corner of their eyes...but they know you're there. They are trying to get a good glimpse...but are trying to be sly about it at the same time. No matter where you go in the store...you're watched...people want to know what you're going to buy (for the baby). Then you have the people who come up and talk to you. I'm not a celebrity...but I would assume that most people who approach celebrities are people who will never be celebrities themselves. Along those lines, those people who approach people with babies are people who can't have babies themselves, meaning, old people and ugly people. Man, it must suck being a celebrity.
Here are The 11 Best Me First and The Gimme Gimmies Songs:
5. Hello (Take A Break)
7. Phantom of The Opera Song (Are A Drag)
8. Danny's Song (Have A Ball)
10.
Jolene
(Love Their Country)
11. I Write The Songs (Barry)