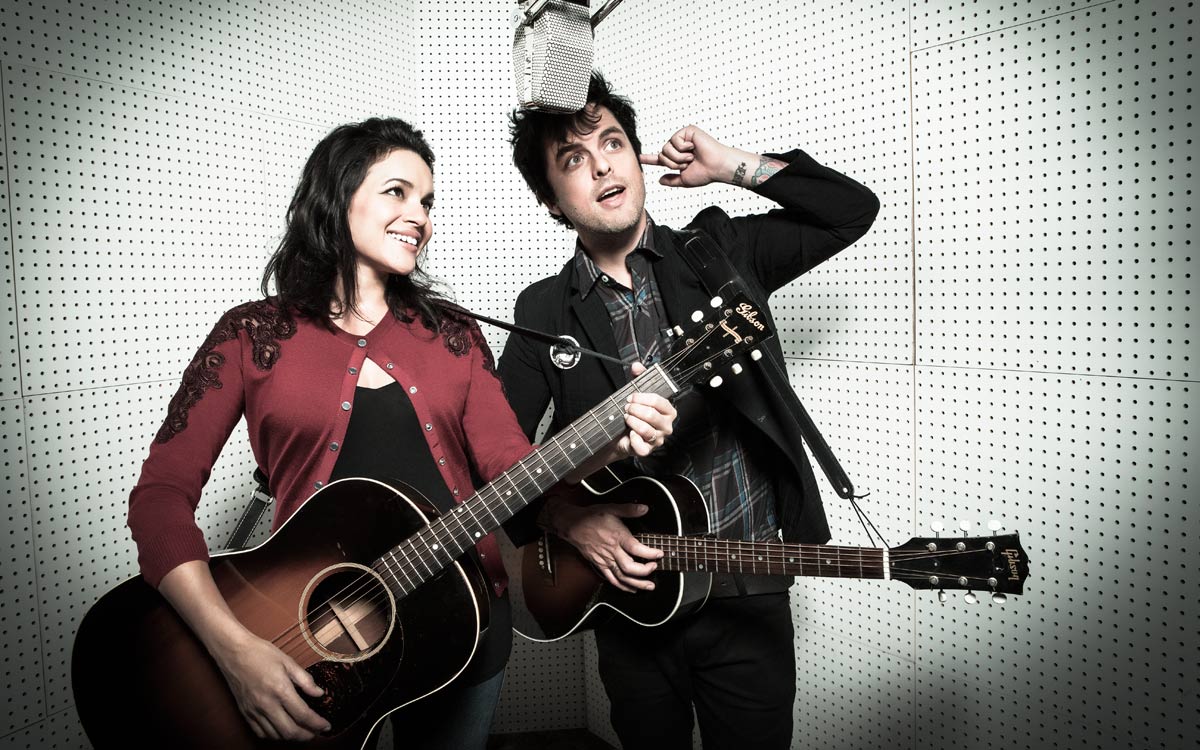 Side projects and supergroups always draw amazing attention but usually end-up disappointing greatly. It's hard for an artist to experiment with a new sound because of the expectations they bring with them. A few artists manage to exceed expectations usually by throwing a big curve. If it is too outside the box, it tends to scare listeners away...and if it's too inside the box...it leaves listeners wondering what the point was in the first place? Billie Joe of Green Day and Norah Jones of pianos team-up today to play a collection of Everly Brother songs. Which side of the box does this fall In? Out? Under? Over? Ever?
Here are the 11 Best Supergroup Duos:
Electronic (Bernard Sumner of New Order & Johnny Marr of The Smiths)
She & Him (Zooey Deschanel & M. Ward)
Pinback (Zach Smith of Three Mile Pilot & Rob Crow of Heavy Vegetable and Thingy)
Felt (Murs & Slug of Atmosphere)
Quasi (Sam Coomes of Heatmiser and Janet Weiss of Sleater-Kinney)
Discovery (Rostam Batmanglij of Vampire Weekend & Wesley Miles of Ra Ra Riot)
Bad Meets Evil (Eminem & Royce Da 5'9")
Pete Yorn & Scarlett Johansson
Matthew Sweet & Susanna Hoffs (The Bangles)
The Evens (Ian McKaye of Fugazi and Amy Farina of The Warmers)
WZRD (Kid Cudi & Dot Da Genius)
Buy Billie Joe Armstrong & Norah Jones new album,
Foreverly
...now!!